A Note From Daylin
Howdy,
Montgomery, Delaware, and 10 other counties in PA will move to the green phase of reopening from the COVID-19 pandemic at 12:01 am on Friday, June 26. It's worth noting that local officials will maintain some additional restrictions in Philadelphia until July 3.
As we begin to reopen, I encourage everyone to continue following social distancing to maintain the momentum we've gained as a community. Pennsylvania is one of just three states recently recognized by the CDC for COVID-19 reduction success. It's because of your commitment and resilience over the last three months that we've been able to successfully flatten the curve.
In addition to adhering to social-distancing guidelines, I also encourage you to continue wearing a mask. A recent study from Cambridge and Greenwich universities indicates that mask-wearing prevents people from unknowingly giving the virus to others and can be critical as we prepare for a potential resurgence of the coronavirus in the fall.
As we continue to fight this battle, it's so important that we do no retreat. I encourage everyone to stay alert and continue to do all we can to minimize the risk of spread. I know these have been difficult times, but it's been because of your commitment and selflessness that we've seen a consistent decrease in the number of reported cases.
If there is anything my office or I can do to be helpful, please don't hesitate to contact us at 610.768.4200 or senatorleach@pasenate.com.
Stay safe,
Daylin
The Latest News
12 More PA Counties Moving To Green Phase Next Week
The Patch
A dozen more Pennsylvania counties will move to the green phase of coronavirus mitigation on June 26, the governor announced Friday.
10 Things You Can Do In PA's Green Phase
The Patch
Get a haircut, have a party, go to the mall: Here are 10 things you'll be able to do starting June 26.
WHO warns: pandemic "accelerating;" we're in "new and dangerous phase"
6ABC
More than 150-thousand new cases were reported yesterday...that is the highest number in a single day so far.
Pennsylvania hopes to avoid coronavirus surge seen in other states
TribLive
It's almost inevitable that the gradual reopening of Pennsylvania will lead to more coronavirus cases, but state officials and health experts are hopeful it won't create a surge like those under way in other parts of the country.
Visiting restrictions loosen for many senior independent living facilities
PennLive
Independent living facilities across Pennsylvania are starting to allow visitors as the state moves on in its coronavirus reopening plans.
Hospitalizations due to coronavirus continue to decline in Montgomery County
The Times Herald
Montgomery County entered the 16th week of the coronavirus outbreak on Monday, and officials reported the number of hospitalized patients continues to decrease as the county prepares to move to the next least restrictive "green phase" of the governor's reopening plan on Friday.

Gale objects to Montgomery County extending disaster declaration
The Times Herald
A resolution to extend an emergency disaster declaration in Montgomery County amid the COVID-19 pandemic was narrowly approved by the county commissioners. The June 18 decision to continue allowing opportunities for the county to receive financial assistance during the public health crisis passed in a 2-1 partisan vote despite Commissioner Joe Gale's strong opposition.

Lower Merion set to reopen pools this summer with major restrictions
Main Line Times
The two public swimming pools in Lower Merion will open but look very different this year as officials continue to deal with the ongoing COVID-19 pandemic. The overall plan will be to limit the number of people using the pool facilities at one time. So to avoid long lines and to have to turn people away, they are recommending time slots and a different fee structure this year.
Elmwood Park Zoo will reopen June 26
The Times Herald
The giraffe, the donkey and the boer goat are ready to welcome you back to Elmwood Park Zoo. Will it be just like old times? In a lot of ways it will, but some new rules have been put into place that makes the zoo as safe as possible for everyone.. As Elmwood Park Zoo reopens on Friday, June 26th, all guests, including Yearly Members, are required to purchase or reserve tickets online prior to visiting the zoo, noted marketing director Shaun Rogers.

Come one, come all --- picnic grove is now open in Wayne
Mainline Suburban Life
Over the past couple of weeks, a big tent, otherwise known as the picnic grove, has risen inside the Wayne business district, and officials are hoping it can help spur business in town as the region's economy slowly reopens. Since it's gone into place, businesses, residents, and customers have been using the tent located in the North Wayne Parking Lot.
Norristown Area High School holds drive-thru graduation
The Times Herald
It's not every year that students get to celebrate graduation with a unique drive-thru designed just for them. But then, the pandemic-ridden 2020 was not a typical year for Norristown Area High School graduates. A drive-thru process that concluded June 19, preceded by a virtual ceremony that emphasized social distancing, made a memorable experience for the class of 2020, precisely as planned, noted Superintendent Christopher Dormer.
Yep, Wearing Masks Helps. Here's Why
WITF
While politicians spar over the topic, a growing number of scientific studies support the idea that masks are a critical tool in curbing the spread of the coronavirus. Take, for example, a meta-analysis of 172 studies that looked at various interventions to prevent the transmission of COVID-19, SARS and MERS from an infected person to people close to them. The analysis, which was published in The Lancet on June 1, found that mask-wearing significantly reduces the risk of viral transmission.
Lack of child abuse reports amid coronavirus crisis worries experts
Daily Times
State Department of Human Services Secretary Teresa Miller this month warned that the lack of reports likely doesn't mean that abuse isn't happening, but that it's simply not being discovered.
Adam Grant on how jobs, bosses and firms may improve after the crisis
The Economist
A legacy of the coronavirus may be more work satisfaction, more ethical leadership and a deeper sense of trust
Covid-19 has led to a pandemic of plastic pollution
The Economist
As the world produces more protective equipment—and gorges on takeaways—pity the oceans
COVID-19 Community Testing Site Locator in Delaware County
If you live in Delaware County and would like to be tested for COVID-19, Delaware County has just posted this new interactive location tool to help find places nearby.
PennDOT Driver's Skills Test Appointment Scheduling Now Open
The Pennsylvania Department of Transportation (PennDOT) reminds customers beginning today any customer in need of an appointment for a skills test, including motorcycle skills tests, may now schedule online by visiting www.dmv.pa.gov or by contacting the PennDOT Driver and Vehicle Services Call Center at 717-412-5300. The skills test has been modified to mitigate potential exposure of PennDOT staff and customers while maintaining the integrity of the testing process.
The following enhanced safety measures for non-commercial skills tests will continue and the following safety protocols will be in place:
PennDOT staff will remain outside the vehicle during the entire skills test. The test taker and accompanying driver will remain in the vehicle.
In yellow phase counties, the examiner will conduct basic health pre-screening of the applicant. If the applicant is displaying any COVID-19 symptoms, the test will not be administered. There will be no pre-screening for customers in green counties.
All customers and accompanying drivers must wear appropriate face masks during testing.
Examiners will be required to wear appropriate personal protective equipment such as masks, gloves, eye protection during the exam.
Examiners will utilize iPads during the administration of testing, which will be routinely disinfected using wipes or spray sanitizer.
PennDOT-Authorized Third Party Testers are also available for non-commercial testing. For a list of PennDOT Authorized Third-Party Vendors, please visit their website.

Customers may continue to complete various transactions and access multiple resources online at www.dmv.pa.gov. Driver and vehicle online services are available 24 hours a day, seven days a week and include driver's license, photo ID and vehicle registration renewals; driver-history services; changes of address; driver license and vehicle registration restoration letters; ability to pay driver license or vehicle insurance restoration fee; and driver
Received a US Bank ReliaCard in Error?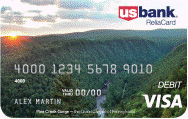 Constituents who have received a US Bank ReliaCard in error should not activate the card. To aid Treasury's internal investigation operations and prevent a fraudulent expenditure of Commonwealth funds, any person who erroneously receives a US Bank ReliaCard should follow one of the procedures below:
Email a picture of the US Bank ReliaCard, that includes the 16-digit number on the front of the debit card, the expiration date, and the individual's name, along with their phone number and email address, to the PA Treasury Office of Investigations at officeofinvestigations@patreasury.gov.
OR
Return the US Bank ReliaCard by mail to the address below:
Department of Treasury Comptroller's Office
Attn: Mark Accorsi
Room 113, Finance Building
Harrisburg, PA 17120

COVID-19 Updates and Resources
Greater Philadelphia Coronavirus Helpline: 1 (800) 722-7112

If you become sick, call 1-877-PA-HEALTH (1-877-724-3258) and the doctor's office or emergency room before visiting.

Feel free to call our office at (610) 768-4200 or email me senatorleach@pasenate.com with any questions or concerns.